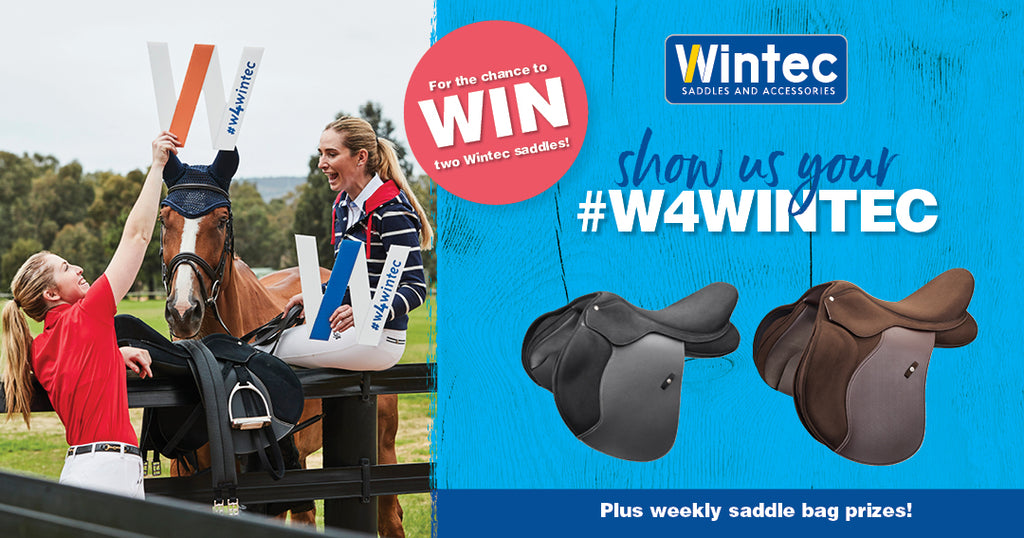 One for you, and one for your BFF!
It's easy to enter
Take a photo showing us your W4Wintec
Post it on your Facebook or Instagram with #W4Wintec
Complete the entry form below. 
W for Wintec ideas - GET CREATIVE!
See the gallery from our last competition below for inspiration! 
Use your hands to make a W!
Partner up with your riding friend/s and make the W with your arms!
Build a W out of whatever you have in your barn, be it carrots, buckets, lead ropes or even hay!
Enter here before 31 December 2022:
Be inspired by the gallery from our last W4Wintec competition:
Competition Specific Terms and Conditions